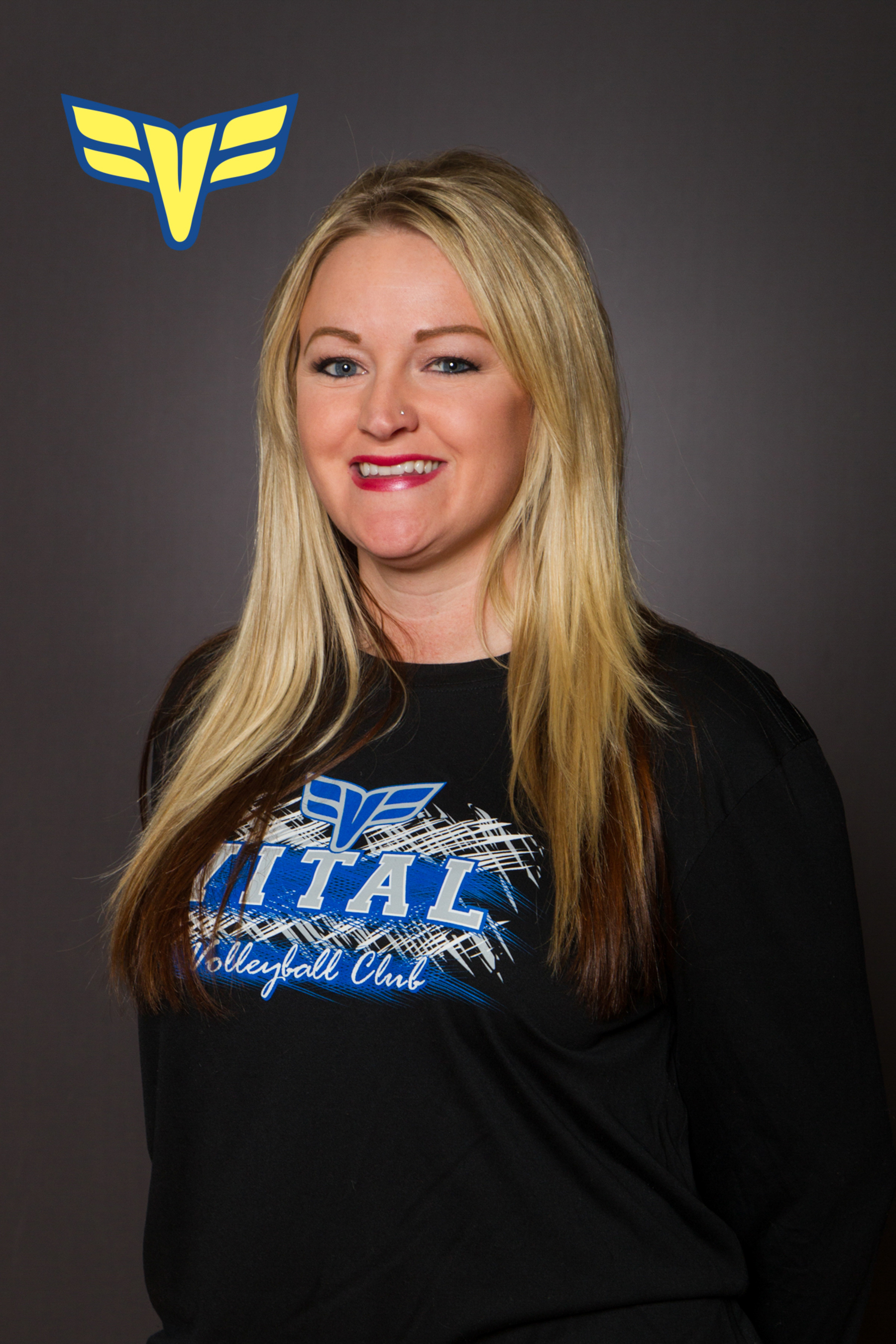 Lauren Wells
Lauren Wells is from Castaic, California.  She began playing volleyball her freshman year at Valencia High School in Santa Clarita and was instantly in love with the sport.
During Lauren's High School career, her team League record of 40-0 is high among her accomplishments.  Lauren also played Club volleyball for 4 years.  First with SMBC, and then for Sports Shack 17-1, where her team went all the way to the finals at the Volleyball Festival in Reno, NV.
Lauren was positioned throughout her entire volleyball career as first a setter, and then transitioned into an outside and opposite hitter.
After H.S. she received an athletic and academic scholarship as an outside hitter at Cal State Dominguez Hills.  Lauren redshirted her first year, due to a torn ACL.  One top achievement while at CSUDH was her near triple double against Cal State Stanislaus leading to a victory with 24 kills, 15 digs, 9 service aces, and a .259 hitting percentage.
After playing at CSUDH, Lauren transferred to College of the Canyons.  After being recognized with an All-Conference accolade for her year there, she transferred one last time with a full academic and athletic scholarship to play at the University of Mary in Bismarck, North Dakota.  Lauren's greatest VB achievement at Mary was the last game of her collegiate career against the #1 ranked Concordia University where she hit an impressive .647.  Lauren received her degree in Business Administration in 2011 with honors.
Lauren coached for two club programs while in California.  She assisted for the 14-1 Club X Volleyball for one year, and was a Head Coach for The Elite Volleyball Club 14-1's team.  In Lauren's first two seasons with Vital she assisted with the 14-3s, and will be working with the 13-1s in her 3rd season.