What's New and Tournament Results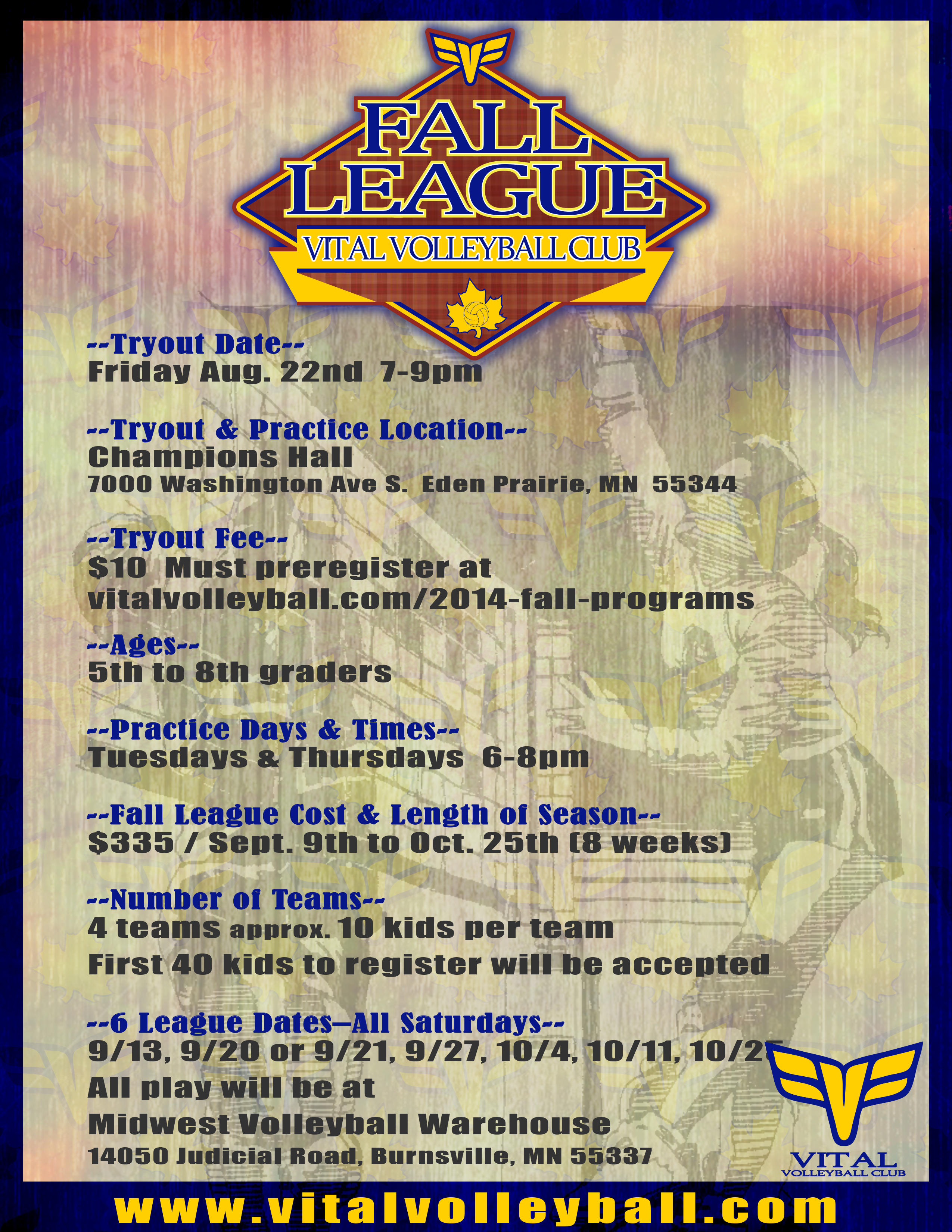 There will be a 40 kid cap for registration, first come first in!
Tryout Date: Friday August 22, 7 to 9 p.m. (6:30pm check-in time)
Tryout & Practice Location:
Champions Halls
7000 Washington Ave S.
Eden Prairie, MN 55344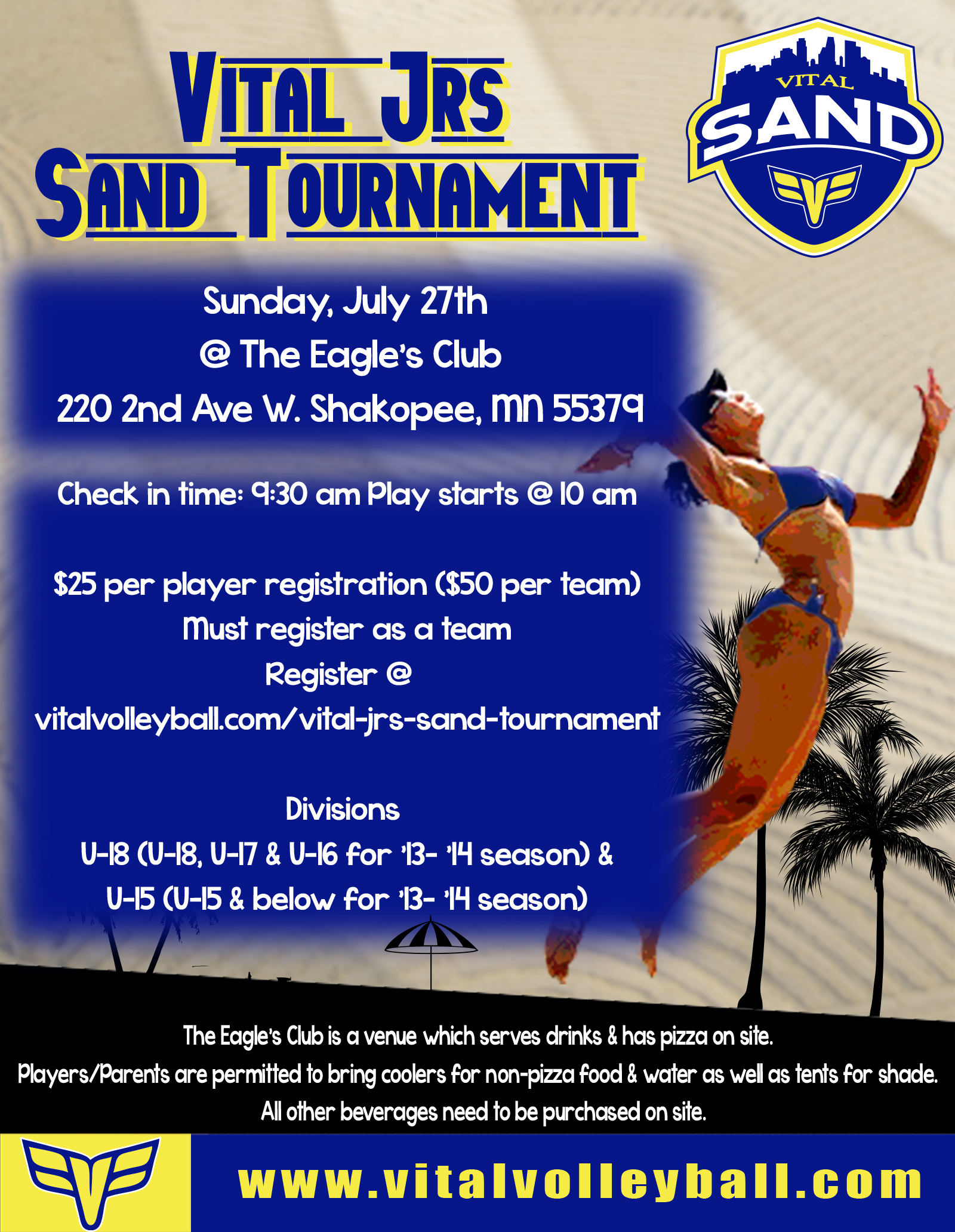 *** Update: Tournament is sold out.
Date: Sunday, July 27th
Location: The Eagle's Club (220 2nd Ave W, Shakopee, MN 55379)
Time: Check in time: 9:30am. Play starts at 10am
** The Eagle's Club is a venue which serves drinks and has pizza on site. Players/Parents are permitted to bring coolers for non-pizza food and water as well as tents for shade. All other beverages need to be purchased on site.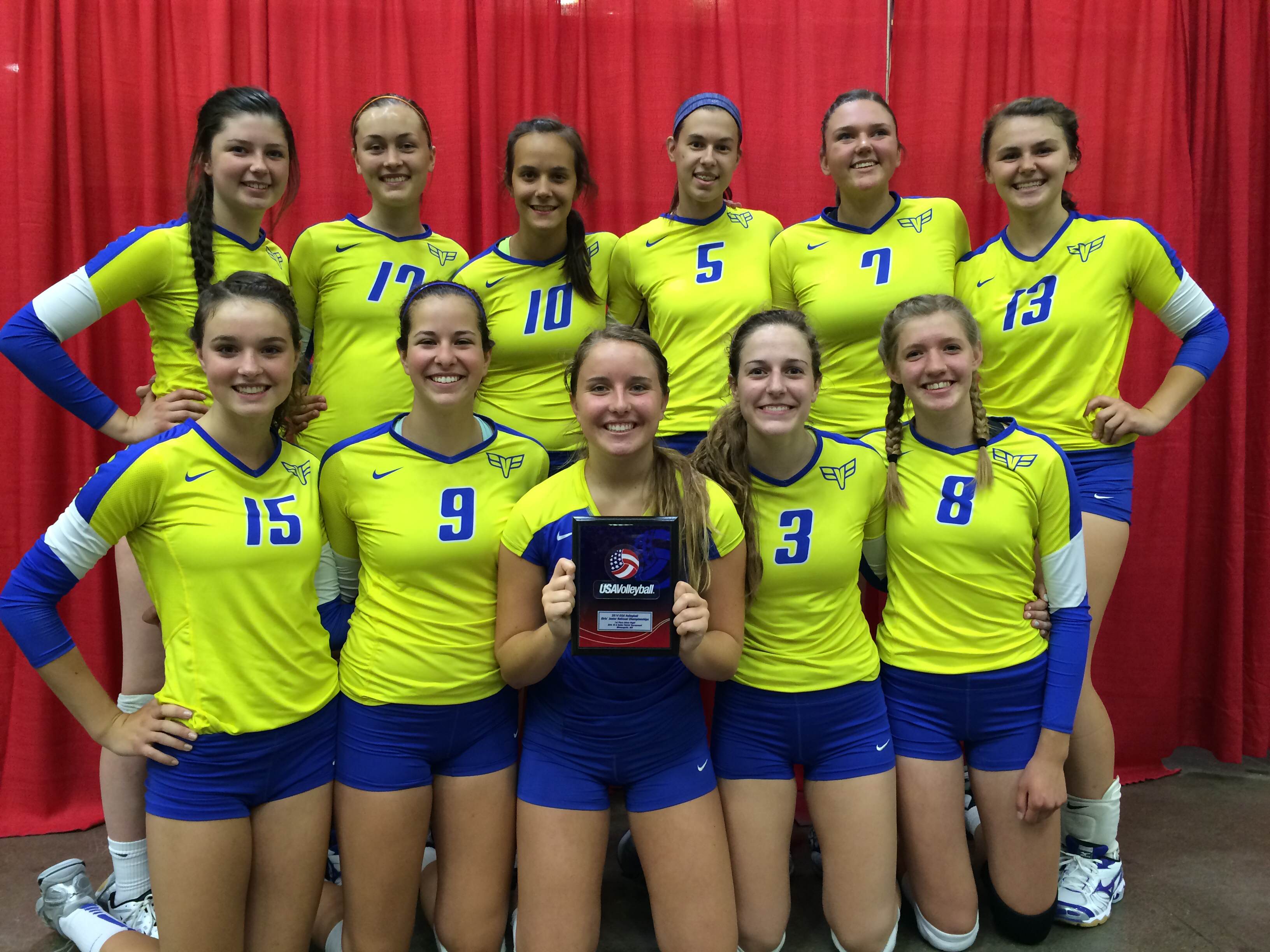 VVC 16-1′s finish 9th overall out of 72 teams in the Patriot Division at the 2014 USAV GJNC!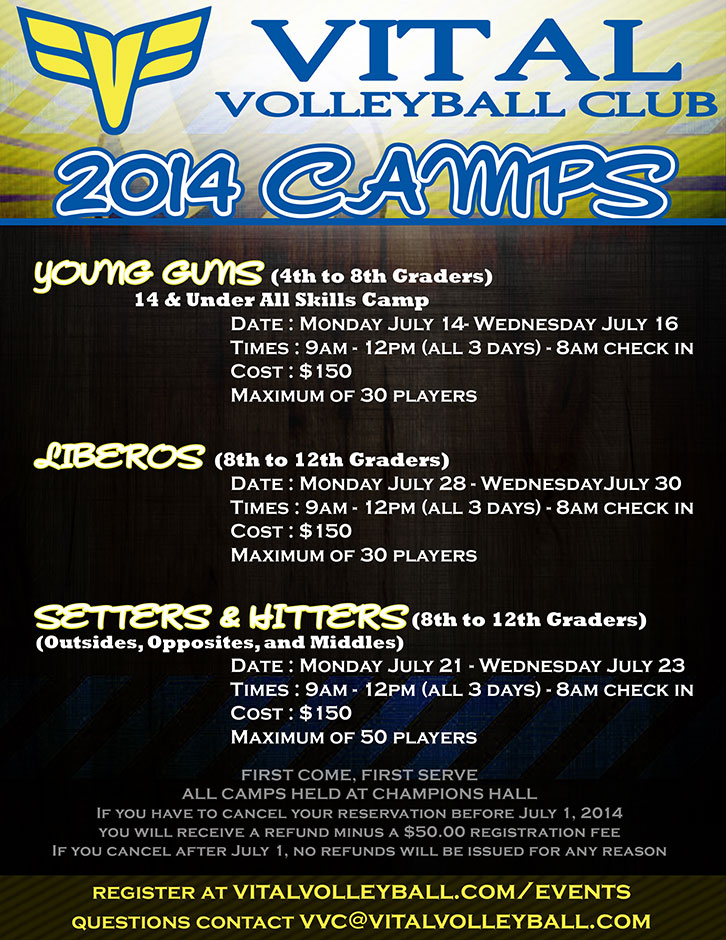 Details are finalized for our 2014 Summer Camps! Visit the Events page for more information and to reserver your spot.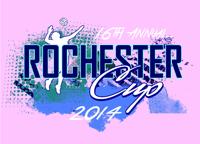 Rochester Cup II Results - 15/16s
3 Vital teams finishing with a top 5 finish!
15-1s – Elite Div Seeded 19th : Finished T-5th
15-2s – Elite Div Seeded 20th : Finished T-21st
15-3s – American Div Seeded 12th : Finished 13th
16-1s – Elite Div Seeded 9th : Finished T-5th
16-2s – Elite Div Seeded 15th : Finished T-5th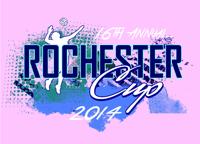 Rochester Cup I Results - 13/14s and 17/18s
18-1s – Seeded 4th : Finished T-5th
17-1s – Seeded 13th : Finished 3rd
17-2s – Seeded 20th : Finished 12th
14-1s National – Seeded 10th : Finished 9th
14-2s American – Seeded 2nd : Finished T-5th
13-1s National – Seeded 15th : Finished T-13th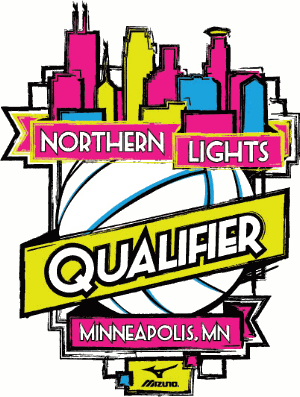 Northern Lights Qualifier Results
Here are some notable finishes from the two weekends of the NL Qualifier :
15-1s : Gold Bracket T-9th place
16-1s : Gold Bracket T-9th place
18-1s : Gold Bracket 4th place
Recent Club News