What's New and Tournament Results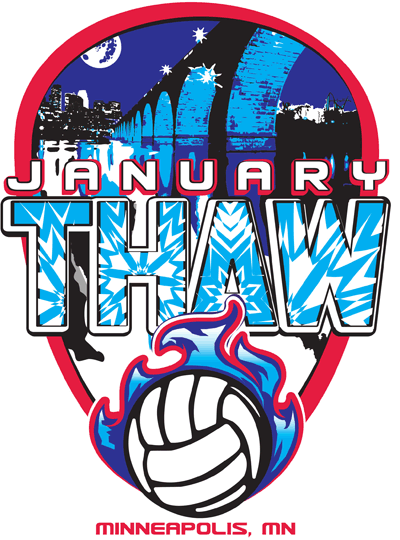 13-1 : Seeded 10th, Finished 10th
14-1 : Seeded 11th, Finished 19th
(Flight 1 Champs)
14-2 : Seeded 22nd, Finished 25th
(Flight 2 Champs)
14-3 : Seeded 27th, Finished 27th
14-4 : Seeded 28th, Finished 28th
15-1 : Seeded 7th, Finished 9th
(Bronze Bracket Champs)
15-2 : Seeded 15th, Finished 17th
(Flight 1 Champs)
15-3 : Seeded 24th, Finished 24th
16-1 : Seeded 10th, Finished T-5th
16-2 : Seeded 17th, Finished 20th
16-3 : Seeded 26th Finished 26th
17-1 : Seeded 7th, Finished T-5th
17-2 : Seeded 11th, Finished T-5th
17-3 : Seeded 22nd, Finished 20th
18-1 USA Division 18s Qualifier :
Seeded 10th, Finished T-11th
Learn More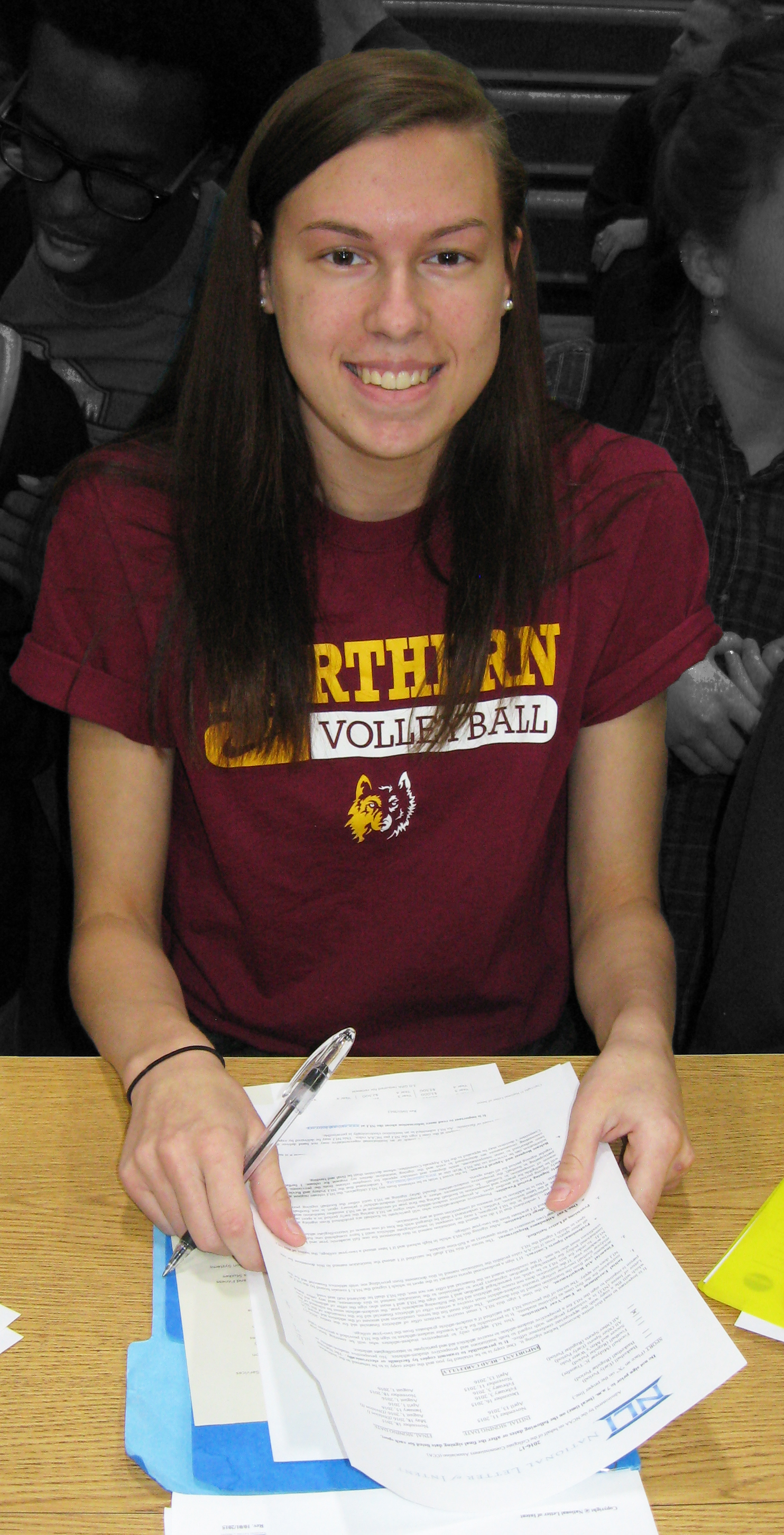 Sydney Miller signs her NLI to Northern State University
DII Northern State University bound setter Sydney Miller signs her NLI on national signing day.  Congrats Syd, Vital has enjoyed having you in the gym the last 3 years!
After much thought and time spent with the recruiting process, Sydney Miller (setter : Nike 17-1s) has decided to commit to DII Northern State University.  Sydney had other scholarship offers from NAIA Valley City State and DII U of M Moorhead.  Sydney will be joining VVC alumni Annika van Oosbree in Aberdeen, SD.
Congratulations Sydney!  VVC wishes you the best of luck at Northern, they are lucky to have you!
Learn More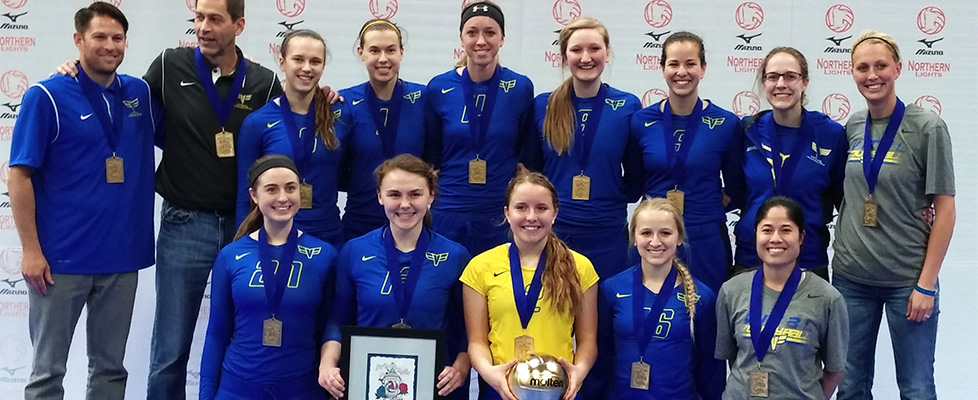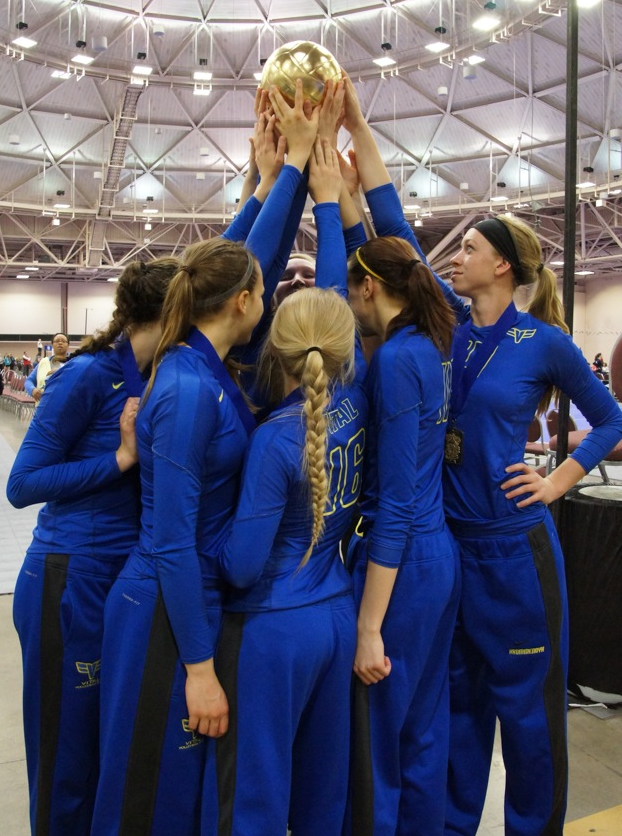 For the first time in club history, Vital's 17-1s Nike team is the first team to both take home a medal, and win at the 2015 NLQ to earn their bid to the American Division at 2015 USAV JO's.  Even more significantly, 4 players from the team (Ashley DiBias, Briley Nichols, Sydney Miller, and Malone DeYoung) have been with Vital since it's inaugural season, proving that believing in the process and club philosophies are now paying off!
Learn More