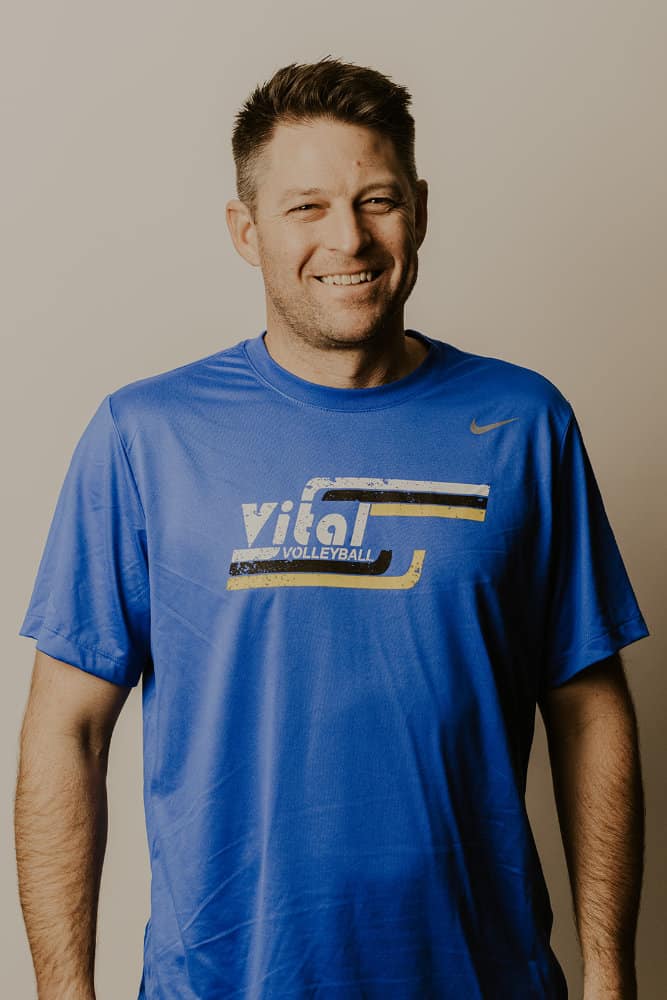 Ryan Stuntz
Currently coaching: Vital 15-1 Gold
ryan.stuntz@vitalvolleyball.com : (310) 936-9634
Ryan Stuntz is the club owner/director of Vital Volleyball Club which is now into its 11th season.
Before starting Vital, Ryan was a two time AVCA All-American libero for the Lewis University Flyers.  In his junior season his team won the NCAA D1 title.  In the same year, he was proud to represent his country in the 2003 World University Games in Daegu, South Korea where team USA defeated Russia to win the bronze medal.  Ryan earned his bachelor's degree in sports management from Lewis in 2004.
After his collegiate career he then played professionally in Switzerland in the 2004-05 season where MTV Nafels won both the Swiss Cup and Swiss Championships.  Later that summer he was invited to train with the USA Olympic National Team under retired University of Minnesota head coach Hugh McCutcheon.
After finishing playing, Ryan started coaching at both the junior level and at the collegiate levels.  In 2006 he was a volunteer assistant for the Men of Troy at USC.  The next season he found his way back to Chicago where he served one season with the men's program at Loyola University of Chicago and was co-founder of D1 VBC.  When returning to California, he went back to his high school alma mater where he reunited with his high school coach at South Torrance High School and in the three seasons he spent there, South Torrance went the CIF SS finals in 2010, semi finals in 2011, and in 2012 help bring the South Torrance boys program their first CIF SS Championship.
Ryan's recent coaching accomplishments at Vital include helping his 18-1s team secure an At-Large bid for the 18 Open Division for the first time in club history, and then lead that team to a 5th place finish at USAV 18s Nationals in 2022.
During his tenure at Vital, he has the pleasure of having 67 players move onto playing collegiately.  Most notably Makenna Berger, Ellie & Cassie Sieling (Concordia St Paul University), Kendall Minta (Bradley University), Claudia Stahlke (Arizona State University), Lilly Wachholz (Iowa State University) and Cameron Berger (Michigan State University).
Ryan is married to Kelly Stuntz (former U of M All-American & Vital coach and college recruiting director) and has two beautiful daughters Blake (9) and Tyler (6).